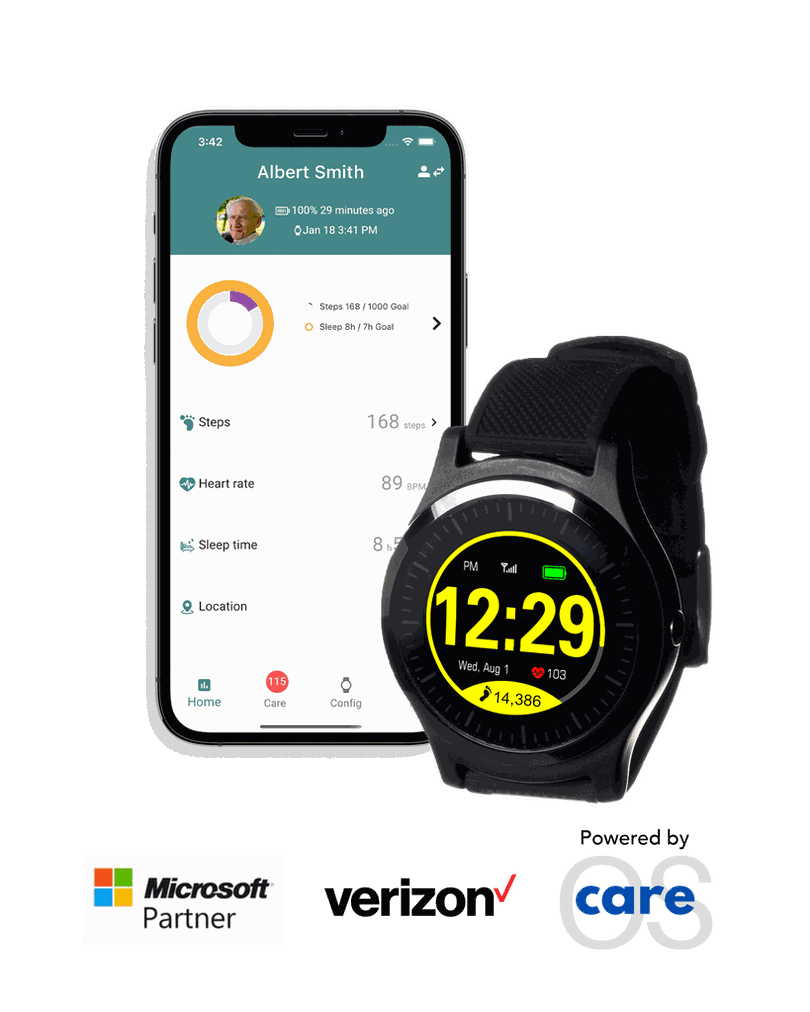 CareWatch
The OneCare Guardian cost includes:
+ CareWatch ($249.99) *Introductory discount
+ Guardian Platform, Guardian App, Cellular Connectivity, Emergency Call Center, and Analytics ($33.99/month or a discounted yearly rate) *Introductory discount
---
OneCare Guardian is Care as service that starts at a cost of $249.99 for the CareWatch.

OneCare Guardian Monthly or annual subscription plans will not begin until your CareWatch is received. The cost is $33.99 per month or is available for a discounted yearly rate.

SHIPPING IS ALWAYS FREE WITH ONECARE!

30 Day Risk-Free Guarantee!
---
Check out some of the amazing features of our Care-as-a-Service! 

---
Heart Rate Tracking
Activity/Step Tracking
Sleep Tracking
Location Sharing (GPS/GLONASS) - Set Safe Zone via Geofencing
Automatic Fall Detection (two settings) - Notifies Emergency Support Center
Water-Resistant
Direct Cellular Data (no need to pair with smartphone)
Extended Battery Life
Wifi (802.11 b/g/n 2.4GHz)
Push Notifications - Medication Reminders, Appointment Reminders
SOS/Panic Button
24/7 Emergency Support
2-Way Voice


Need help placing your order? Call our dedicated Customer Support Team who can assist you with your purchase.

Customer Support: 930-227-0380