Membership includes: CareWatch
A smartwatch dedicated to taking care of the elderly, those with chronic conditions or special situations. The CareWatch provide continuous connection and engagement promoting health and wellbeing.
Emergency Alerts
If your loved one needs immediate support, you'll be the first to know. The CareWatch has a number of built-in emergency alerts that will inform you and designated care professionals if the wearer needs assistance. From fall detection to a panic button to safe zone monitoring, the CareWatch has you covered. Worried that the wearer is a little unsteady or lives alone? Not on our watch.
Continuously Connected
Using the dominant cellular carrier, the CareWatch was built to always be on and always on the wrist, connecting and providing valuable insights. This also means they don't need a smartphone to be able to use the CareWatch. Just wear and share.
Customizable
The CareWatch and CareWatch band will come in a variety of different colors. Does your loved one have a favorite watch that they always wear? Depending on the style, you'll be able to use the band from that watch with the CareWatch!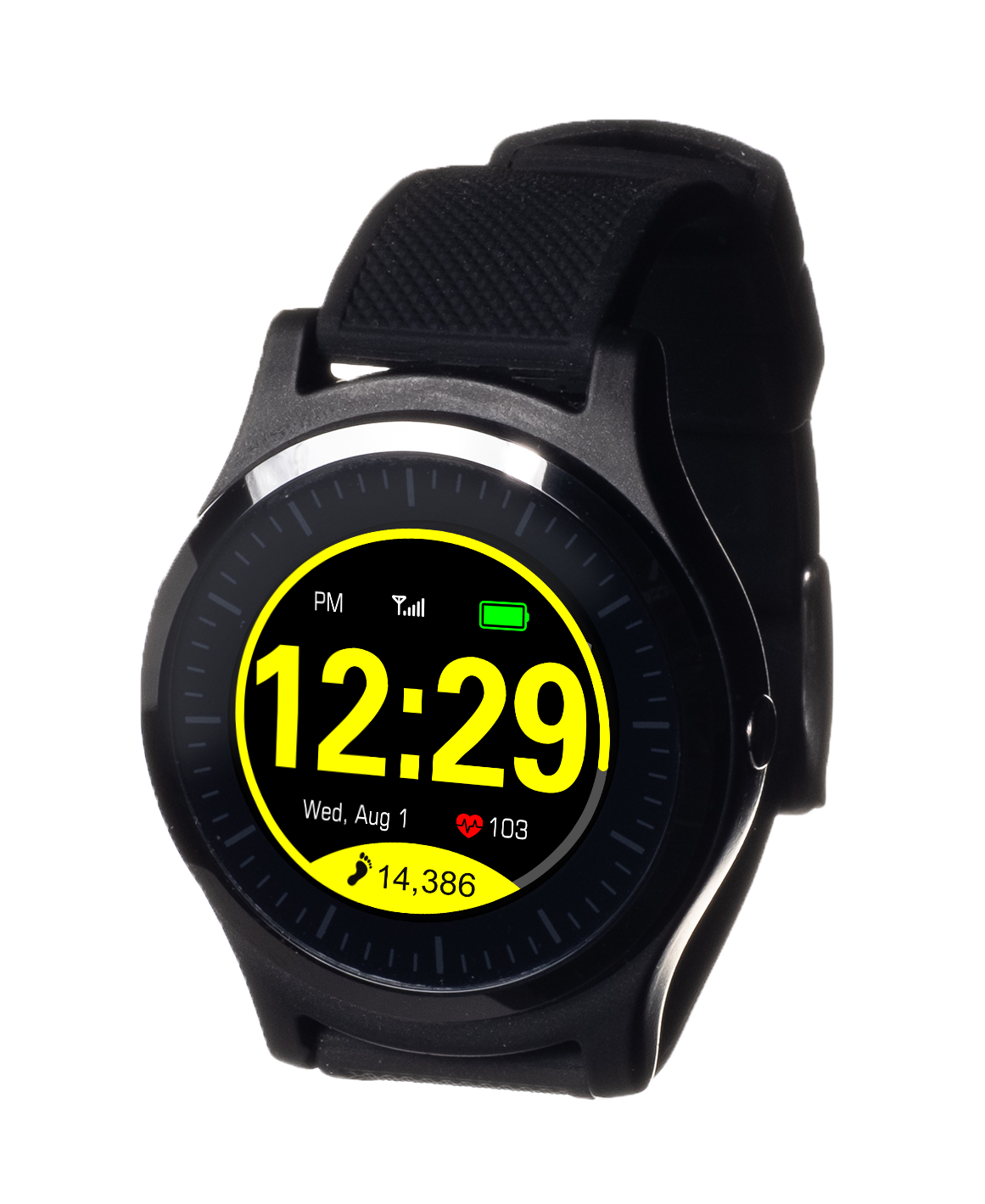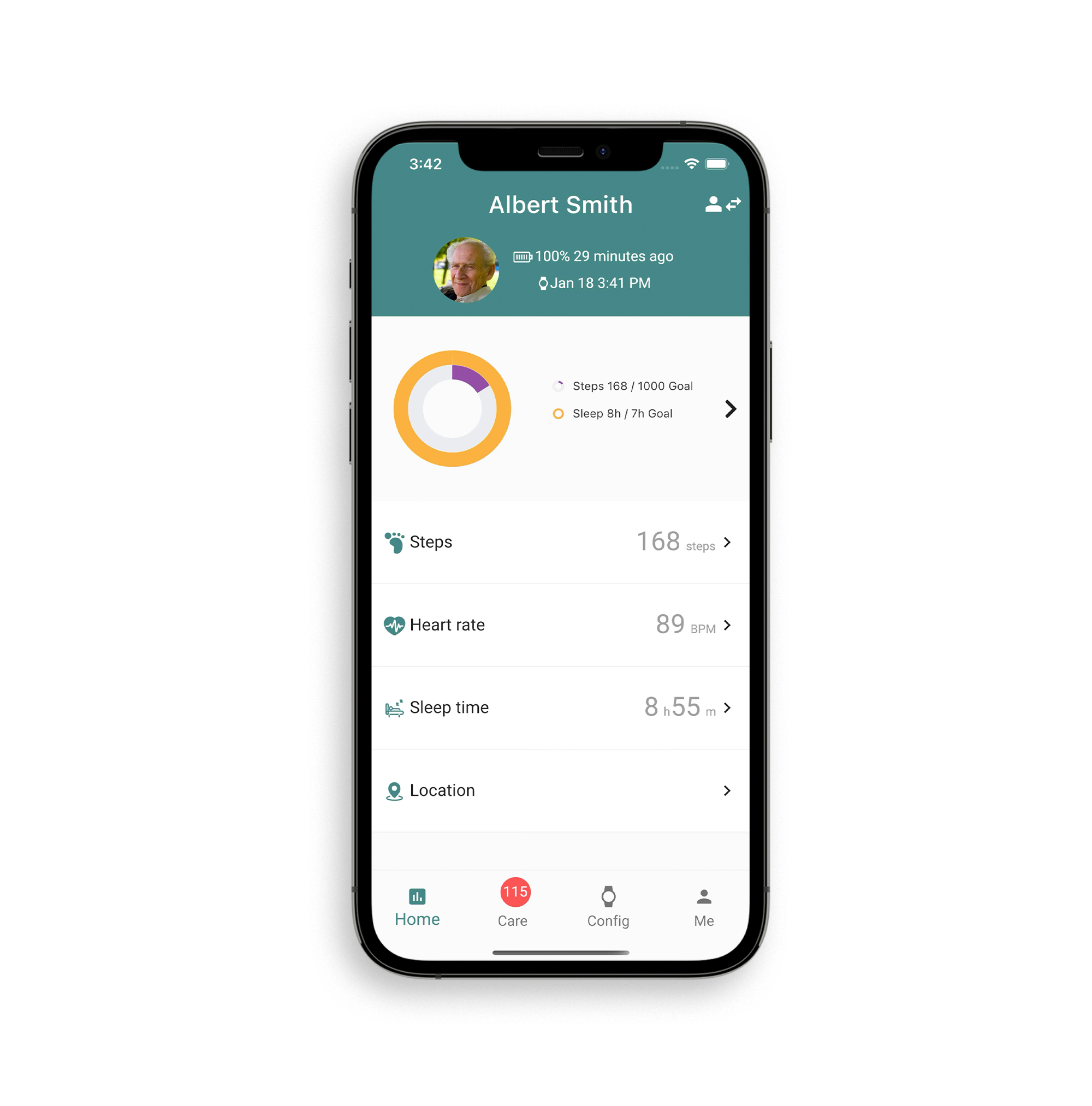 Guardian App
The Guardian App connects to a CareWatch and allows the user to monitor the health and wellbeing of the wearer. Be with your loved ones 24/7.
Analytics
With the Guardian App connected to a CareWatch, you'll be able to view insightful data that will keep you updated on the health of the wearer. You'll be able to see their daily steps, view their sleep time, monitor their heart rate and so much more! These analytics can also be shared with a caregiver or doctor for more personalized care.
Custom Notifications
You can set up custom notifications for even better care management. Want to be notified when your father's heart rate goes above 135 BPM? The Companion App has you covered.
Wearer Alerts
Guardian App users can also send notifications directly to the CareWatch. Need to remind your mother to take her blood pressure pills every evening? Scheduled a notification to be sent right from the app!
Care Club Community
Share stories, experiences, and best practices. Post videos. Build relationships. Empower others.
Ask Us Anything
OneCare experts will be available to answer your questions, share insights, provide information on new updates, and prompt the group with posts.
Direct the Future of OneCare
As we continue to grow, we want to bring you all along for the ride. We'll be asking for your feedback to help inform our decision-making.