Preorder CaaS (Care-as-a-Service) and live on the go...confidently and independently!
---
The CareWatch is directly connected to Verizon's LTE-M cellular network and is the most comprehensive solution for monitoring the health, safety, and protection of those we care about. Paired with the OneCare Guardian App and Guardian Pro Portal, the CareWatch allows for remote monitoring, data delivery, predictive analytics, and comprehensive health information.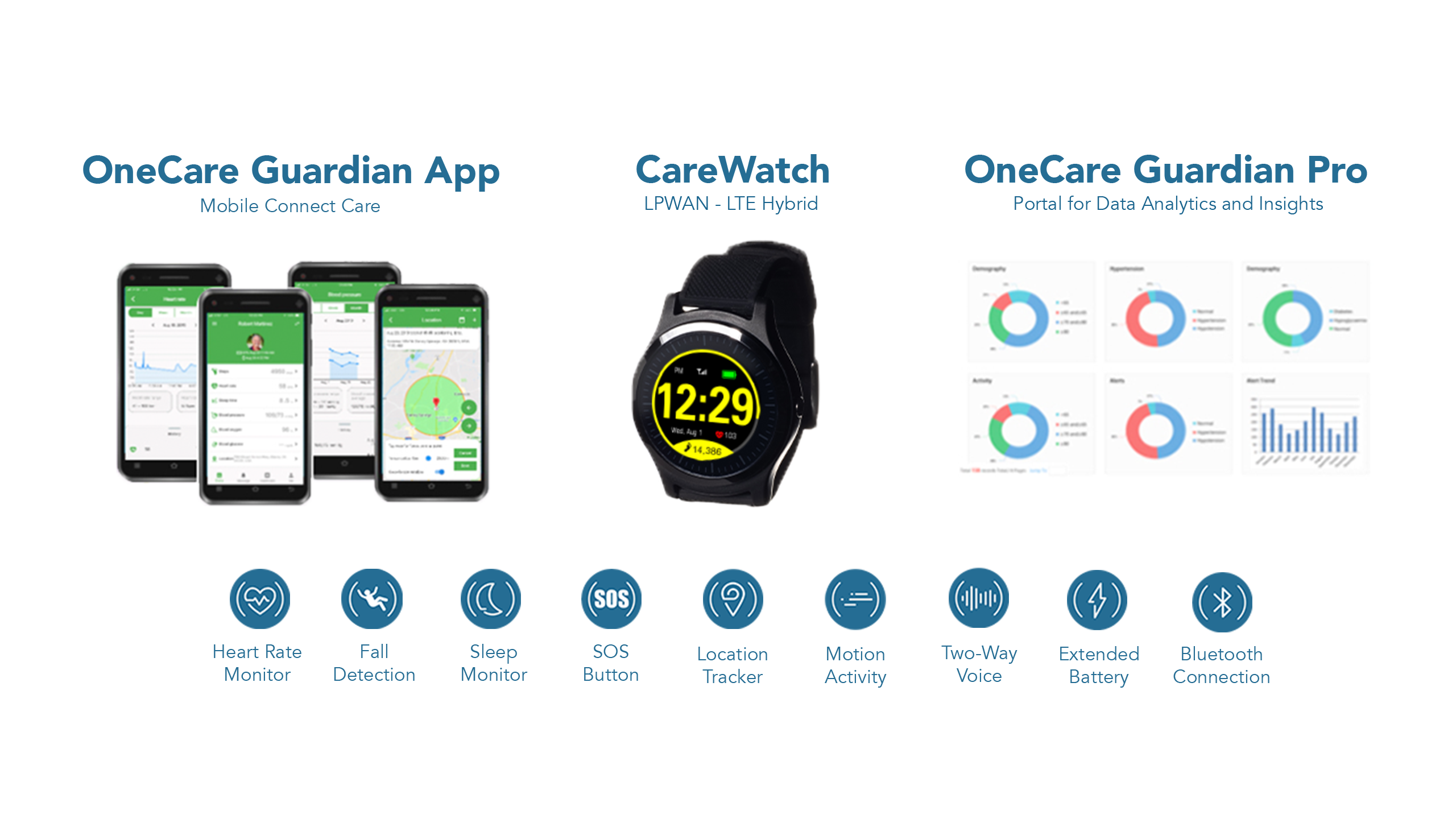 WHAT YOU CAN DO WITH THE ONECARE GUARDIAN APP*:
Follow health and wellness information in near REAL TIME

Set and receive important alerts for better care management

Create medication and appointment reminders

Send notifications directly to the CareWatch

Create safe zones via geo-fencing

Enable emergency and SOS texts to your phone
*Stand-alone app. Information transmits through cellular and WiFi. Does NOT require CareWatch to be paired through Bluetooth.
SERVICES INCLUDE:
Connectivity -- Cellular & WiFi

24/7 Emergency Response Call Center

Text message and push notification alert

Near real-time health & wellness information and insights


Submit your information in the following form and we'll add you to our preorder list. You'll be one of the first people to receive the CareWatch!